Publicado el 12/06/2019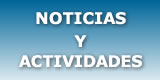 IEEE Latin America Transactions - Special Issue on Embedded Systems
Call for Papers - Submissions Deadline: August 30, 2019
Embedded systems (ES) design is crucial for the development of industry, technology and science; and it is an area which has significantly grown in recent years throughout Latin America, both in academia and in industry.
ES refers to electronic equipment with a computing core which, unlike a personal computer, is designed to meet a specific function and is usually optimized to satisfy strict requirements of processing time, reliability, power consumption, size and cost.
ES are ubiquitous; from a simple dishwasher, to medical devices and industrial robots, ES also play an important role in the development of the Industry 4.0; therefore, research on ES design plays a central role in the development of Latin American countries and knowledge exchange among scientists becomes of prime importance.
The purpose of this Special Issue is to solicit the latest unpublished work from both academia and industry on embedded systems with special interest in developments from research groups in Latin America.
The areas of interest include both theory and applications on the following topics (they are not limited to): Embedded software, Real Time Operating Systems (RTOS), Digital Signal Processors (DSPs) for embedded applications, FPGAs, HDLs and ASIC for embedded systems, Robotics and Bioengineering applications of embedded systems, Architecture of microprocessors, Communications and protocols, Wireless communications, Applications of embedded systems to solve specific problems of Latin America, Implementation and design of embedded systems
Submissions Deadline: August 30, 2019
Publication Date: December 2019
Submission: All original manuscripts must be submitted electronically through the system at
https://www.inaoep.mx/~IEEElat
Original submissions must not be currently under consideration for publication in other Journals nor be part of Conference proceedings.
Author guidelines and submission information can be found at
https://www.inaoep.mx/~IEEElat/index.php/transactions/about/submissions
---
Destacados